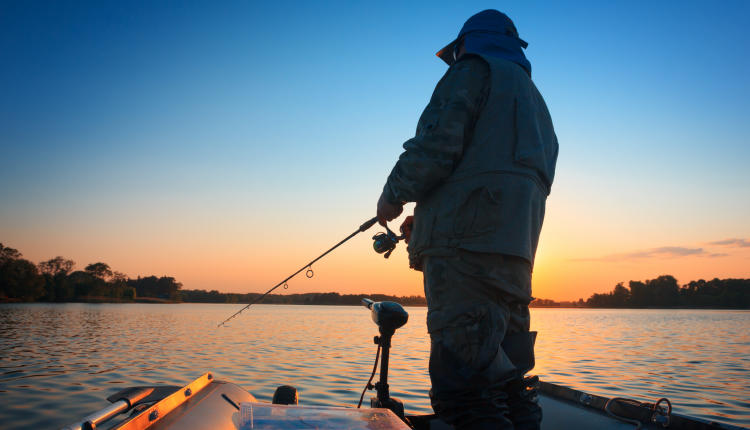 Freshwater Boat Fishing Basics
Freshwater boat fishing is one of the most relaxing and enjoyable activities as a recreation. It is one of the main forms of freshwater fishing and can involve different types of fishing, depending on where you are. The boats can be kayaks, small rowboats, or canoes when fishing rivers, small ponds or you can have a bigger boat like the one used for high seas fishing, big rivers or big lakes. In most cases, an engine is needed to keep the boat moving at a slow pace to attract fish. But in most circumstances, the boat is just to help you reach the access point in the middle of a lake or river to drop a line.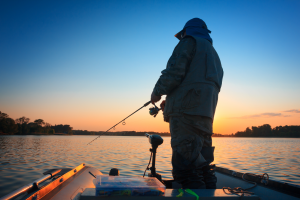 People are fishing for several reasons. Some have discovered that it is the best way to relax by getting away from the busy life in the city, others see it as a way of spending quality time with family and use it as a way of bonding with their relatives and others, and they just love the sporting experience of fishing. There are many ways to enjoy this sport of fishing, and freshwater boat fishing seems to be the most popular fishing method in the United States.
Tips for choosing the right Boats
Before planning your fishing trip to the river, stream, or lake, it is important to get the right boat for it. The question is how do you choose the right boat? It is easy to get confused with thousands in the markets, a few tips and help is always important when buying one. So, let's take a look at the following tips that will help you find the right type of boat for your freshwater fishing trip
If you like freshwater boat fishing, then it is important to get the right boat. For this fishing method, you don't need a large boat. Instead, go for an aluminum or fiberglass boat. Be sure it's lightweight and easy to transport. Popular options include bow riders, walleye boats, with a small or double console. These boats are ideal for family freshwater boat fishing outings.
If it just for you, a smaller watercraft may be a better option, a small aluminum boat is perfect. It is easy to maneuver, light to transport and tow, and you can easily access narrow water bodies with it. But such boat will not be okay if you are planning to take your family on a comforting freshwater fishing outing or to your pals on a bass fishing contests. You will need a bigger boat designed particularly for the purpose – a bass boat or an inboard cruiser is the right choice. Learn more about the Top 5 Bass Fishing Tips we recommend for all bass fishers!
The next thing to take into consideration is your storage space. Do you want to put it in your garage or book a yachting marina for it? This is a very important point. If you don't want to increase the cost, it is better to choose a smaller flatboat, which is perfect for shallow waters. You can store it in your shed or garage. But if you are planning to purchase a large boat for your weekend fishing trip, a deck boat with a fishing platform can barely fit into a garage. For such, you need a marina to keep it.
The next thing to consider is your budget. The price of a freshwater fishing boat depends on its type, size, power, capacity, and features. Whether it is a used boat or a new one also affects the price. And the price alone is not the only investment.
Another major aspect of boat fishing is a fish finder! A fish finder is an excellent tool for any boat. This will not only show you where the fish are, but it can also keep you aware of the depth of the water below you so that you are not caught unawares running aground somewhere.
Types of Freshwater Fishing Boats
There are many different types of freshwater boats that a fisherman can choose from. They range from simple to elaborate on what they can do and how they perform. When buying a new boat, you can be easily be confused by the wide variety of different sizes, types, and makes. The best way to choose from thousands of freshwater fishing boats in the market is to know which one best suits your needs. The following are some of the best freshwater boats to choose from.
Check out on Amazon: Sun Dolphin Pro Fishing Boat

Bass Boat: If you are the type that likes to fish in isolation, you should try to get a bass fishing boat. This is maybe the most common among many different kinds of fishing boats. It is a glossy boat that hardly exceeds 26 feet in size and has a deck all over the boat for casting and standing. Its maximum capacity is three fishermen and the boats are perfect for fishing in shallow waters.

Center console Boat: if you are looking for a greater adventure, then get a center console boat. The boats are ideal for fishing low water areas and rivers. You can catch bigger oceans fish from a center console boat than any other fishing boat can offer. The center steering column is usually high for standing and sitting on a platform seat, and the interior is open for the comfort of walking and placing rod holders.

Check out on Amazon: Colorado Inflatable Pontoon Boat

Aluminum fishing boat: The popular fishing boat for a lot of folks is a normal aluminum fishing boat. It has the shape of V hull that expands to a flat bottom. Mostly suitable for two to four passengers, the boat operates on an external motor in the back and manual operation.
Freshwater Boat Fishing Equipment
Fishing equipment doesn't only make fishing easy, but make it more fun. With the right knowledge on how to use such equipment, landing a fish would definitely be easy. The most common freshwater Boat fishing equipment is a rod, a hook, a fishing line, Swivels, bait, lure, and a sinker. Having a good knowledge of these materials is necessary. And when buying your fishing line, you should know the conditions of such line, like the strength, resistance, stretch, etc.
Also, a pair of long nose pliers is important for releasing fish and many other jobs. Clippers are useful for cutting line. You will also need a filleting knife or bait knife for your fishing activity. Some bait elastic is useful for bait presentation especially for baits like peeler crab.